Pride Glasgow
Date TBC
Scotland's largest LGBTQI+ festival returns, with an incredible Pride Parade, a two-day music festival and plenty of sexy Scots in kilts. Last time saw over 13,000 revellers flood the streets with joy and colour, and this year's set to be even bigger. Pride Glasgow is still taking volunteer applications, and more details are being confirmed soon.
Edinburgh
Date TBC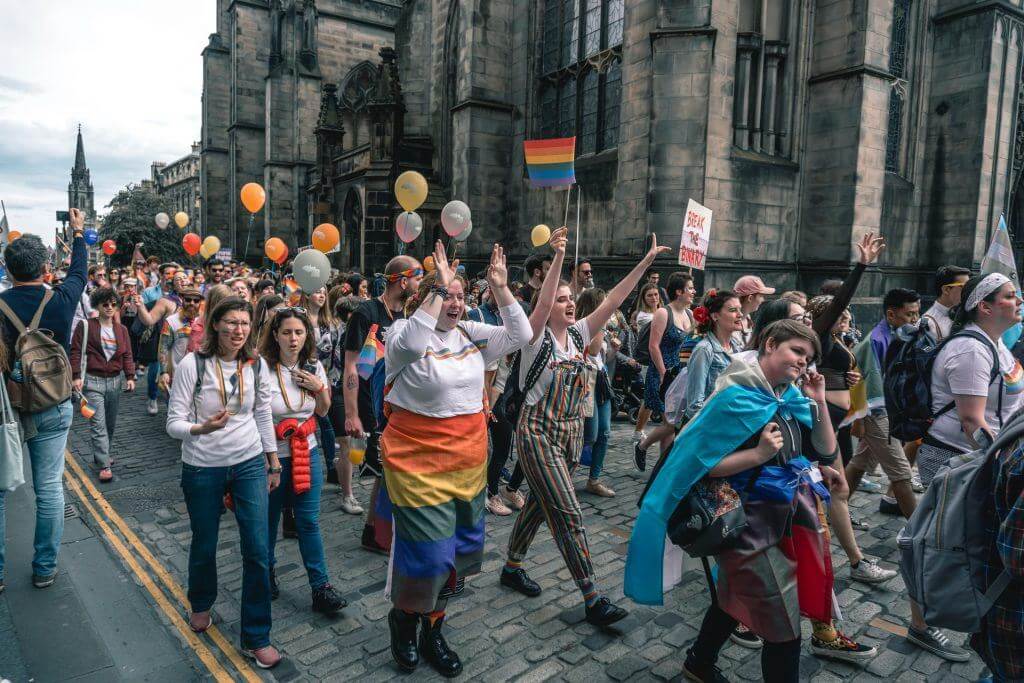 Pride Edinburgh regularly draws more than 15,000 people to the capital, so this year they're putting safety first with an online festival. Details are still being confirmed, but there's plenty to do in the city without joining a crowd of thousands.
Edinburgh's most popular gay bars are near the city centre, at the north end of Leith Street and Broughton Street. It's known locally as the Pink Triangle and is full of great restaurants and bars. Try The Street for a buzzy, laid back dinner-and-drinks atmosphere, and Street NightClub downstairs comes alive after dark once you're ready to storm the dancefloor.