Unveiling our Christmas Installation at Native Bankside.
Nestled in the heart of Southbank, Native Bankside proudly presents "A Nostalgic Tapestry Of The Thames," a unique Christmas installation in collaboration with visual artist Christopher Mills. 
Native Bankside sits amongst London's cultural landmarks like Shakespeare's Globe and The Tate Modern; this festive piece pays homage to Southbank. The piece is a window to old London; this tree draws inspiration from the rich history and charm of Bankside, Borough and the pages of a Dickensian novel. A testament to its enduring significance in London's art and culture.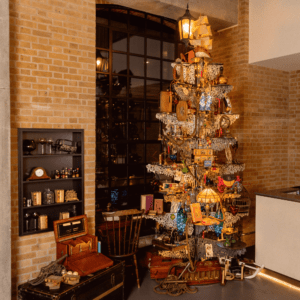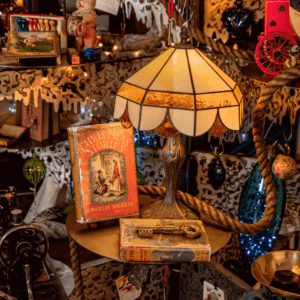 Drawing From History And Contemporary Charm:
Far more than a festive decoration, this installation is a sustainable piece of art curated as a vintage flourish that creates a tapestry of memories, adding to the future nostalgia of the rich heritage of Bankside. Creating a thought-provoking visual journey that resonates with the area's identity.
A 12ft Tale Of Bankside And Dickensian London:
Topped with a Victorian streetlamp salvaged from Southbank, the structure, crafted from recycled steel, stands at an impressive 12ft. Adorned with antique pieces and heirlooms, each with a tale of Bankside and Dickensian London, the tree unfolds as a captivating narrative—from the Golden Hinde Ship with rope cascading down the piece to reveal a carved Shakespeare figure and other antiquities. 
Discoveries And Treasures:
Every item on this 'Nostalgic Tapestry of the Thames Tree' has been carefully chosen for its authenticity and provenance, representing Bankside, the Thames, and 19th and early 20th Century London. The tree tells tales of exploration and maritime history from the Golden Hinde at the tree's peak to a Victorian anchor at its base. Shakespeare, celebrated with a hand-carved figure, stands proudly alongside a plate commemorating the world-famous Shakespeare's Globe Theatre.
Honoring Heritage And Trading Roots:
Antique food cans from the trading community and Borough Market find a place of honour, surviving the test of time. A Tate and Lyle Food Van nod to the origins of the Tate Modern Gallery, while a charming rabbit teddy bear from 1895, with working metal cymbals, adds a touch of sweetness, reminding us of the joy found in simple nostalgia.
Curated Creativity by Christopher Mills:
Curated by visual artist Christopher Mills, founder of immersive events agency The Events Mill, this installation goes beyond the ordinary. Mills's unconventional creativity and immersive installations transport viewers away from the mundane, bringing forth the joy and togetherness that defines the festive season.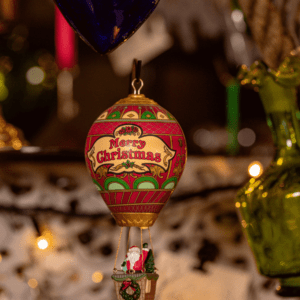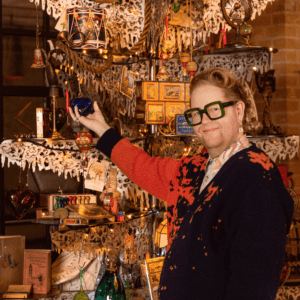 More than a Christmas tree, this installation captures the festive warmth of nostalgic British traditions, sparking conversations about history, sustainability, and creativity. It's a creative piece that resonates with the spirit of Native Places, inviting all to join in the celebration of the season and the rich tapestry of Southbank's cultural legacy.