Leading our guests of honour down memory lane wasn't difficult, since we had kept so many of the original features. Features like the luxury ocean liner décor that has filled the headquarters since it was built, as well as glazed tiles, terrazzo flooring, cruise ship inspired carpets, wood panelled walls and fireplaces.
78-year-old Eva Morgan remembered it well, having started working as a shorthand typist in 1959 at the Donaldson Line offices on the second floor.
"I had many wonderful years," said Eva. "You would start at 9.30am and work until 5pm. You would get a four-shilling lunching voucher – which was a lot back then – and four weeks' holiday a year."
We even uncovered a love story when Eva told us how she met her husband Norman there. He passed her a note, asking to take her out for a drink after work. She said yes, and they married in 1966.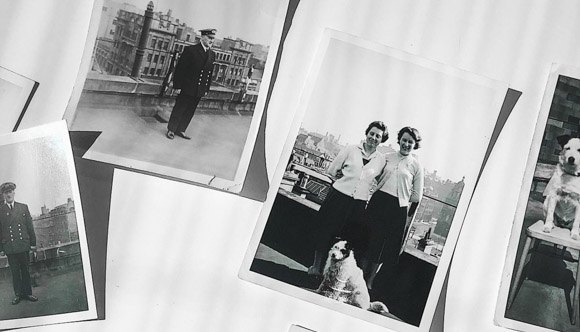 Maureen Reilly brought a collection of precious photographs with her, to show us what the building once looked like. She married her beloved husband here, and had her wedding photos taken in front of the beautiful fireplace that we fully restored and now resides in our premium one bedroom apartment, 103. It was a wonderful moment when she was able to recreate the photo, all these years later.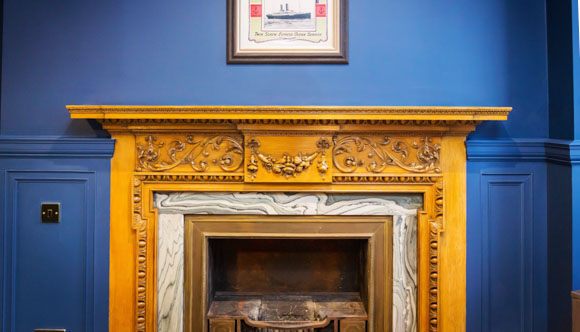 On the date of her anniversary, we invited Maureen and her sister back to Native a second time, to experience a night's stay. Having lived in the building while her Father worked as the Head Caretaker there, Maureen recalled the bustling atmosphere that filled their home.
"Mum was always inviting our family and friends over for lunch so it was very busy and social. We loved being up on the rooftop sunbathing or round the kitchen table together. Dad loved his job too, it was a happy time when we lived here."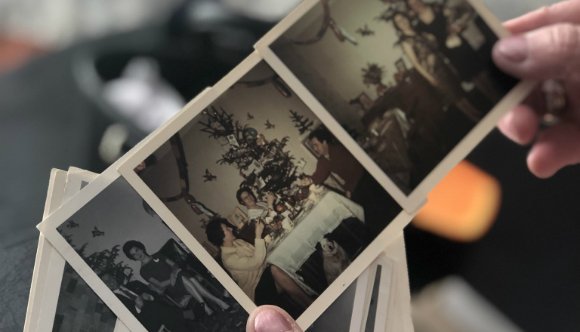 John Duffy, 80, told us about his time as a customs clerk, when he would be chauffeured to Yorkhill Dock to collect the captain's articles and make sure everything was running smoothly.
"It was a great place," he said. "I thought it was sad that Anchor Line themselves had to move out because it's such a beautiful building and it was built specifically for Anchor Line, so it's nice to see it's being put to good use now."
We couldn't agree more, John.
Intrigued? You can find out more about the Anchor Line building from Scottish national treasure and TV historian Neil Oliver.
Neil Oliver visits Native Glasgow from Native on Vimeo.
Stay in one of Glasgow's most iconic buildings, book here.