In the vast warehouses of Ducie Street, which tower seven stories high … are stored immense quantities of all kinds of merchandise, lying there in safety awaiting the owners' instruction. The London Warehouse (as it is commonly called) is a building of equal height … and here the bulk of the general goods to and from London, Southampton and other ports is handled.

— Per Rail: Transportation is the Life Blood of Commerce by Knapp Drewett and Sons, for the Great Central Railway, 1913.
The canals.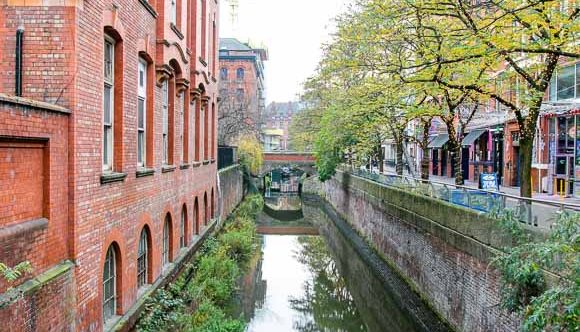 With Manchester Piccadilly Station just a few minutes away, moving huge quantities of food, cotton and other products across the country was pretty convenient. Some of the warehouses in the area had direct access to the canal, with barges docking at each building so that goods could be heaved on and off the boats. Some even had hoists powered by enormous waterwheels, so you can imagine the noise, hustle and bustle of the area at the time.
Ducie Street Warehouse today.
Of course, a lot has changed since then and Ducie Street Warehouse is the last of the four MS&LR warehouses left, still standing proudly by the canal.
Ducie Street Warehouse to this day still has a huge amount of its original features including huge vaulted ceilings, riveted wrought-iron girders and exposed brickwork. We've taken this gloriously high-ceilinged and light-filled building and made the most of all its features. We've added a gorgeous glass atrium roof, so you can see the sky – even from the foyer. We've painted the steel beams powder blue and added features in gold to set off the rich colours of the apartment décor, giving it a modern industrial-chic twist.
Native Manchester aparthotel is a fantastic base for exploring the city, so why not make the most of your stay with our tips on how to spend 48 hours in Manchester.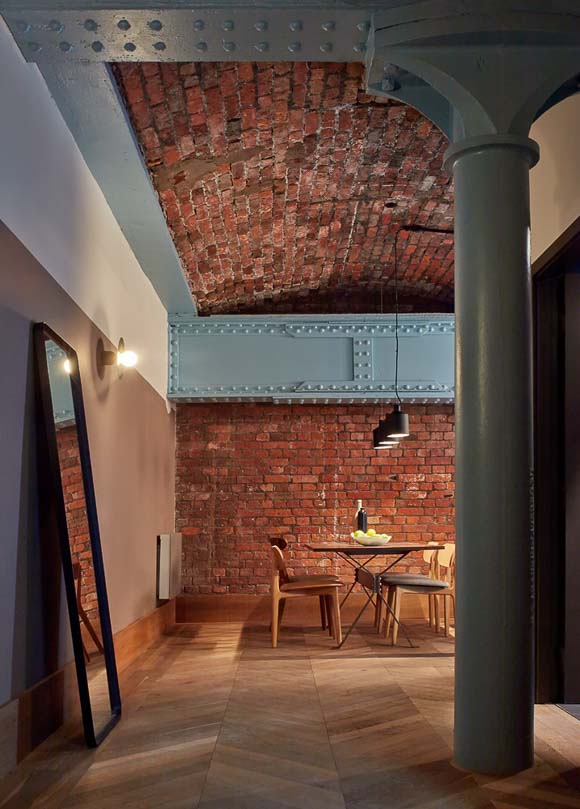 Book your stay at Native Manchester.