Our main priority is the sustainability and environmental longevity of each building. That's why we're working towards BREEAM accreditation for all of our aparthotels. BREEAM is the world's leading sustainability assessment method for buildings and certifies them after assessing their environmental, social and economic sustainability performance. Our Bankside property already has an 'Excellent' rating and is the only aparthotel in the UK to have a BREEAM rating. We're working towards the same for our others.
As a company, we're always evolving, and our properties evolve with us. When we refurbish a building, anything we can't repurpose is donated to Chunky Monkey, to be recycled into new furniture. Energy efficiency is paramount, so we install glazed windows, sensor lighting and electricity supply that's key card activated, so it's not on all the time. When it comes to décor, our designers often opt for recycled furniture, using bespoke vintage pieces sourced locally and from flea markets.
As for our new furniture, we make sure we use suppliers who share our eco-friendly, community-minded ethos. Brands like Hypnos, Conran, Thurstan, Well Done Group and L&S Signage, are striving for carbon neutrality, using renewable natural resources that create long-lasting products which reduce waste and landfill.
We're also working with local charities in all our locations. For example, we've teamed up with the Michael Carrick Foundation and Room to Reward in Manchester, helping to develop opportunities for children and reward some of the city's top charity volunteers.
Our suppliers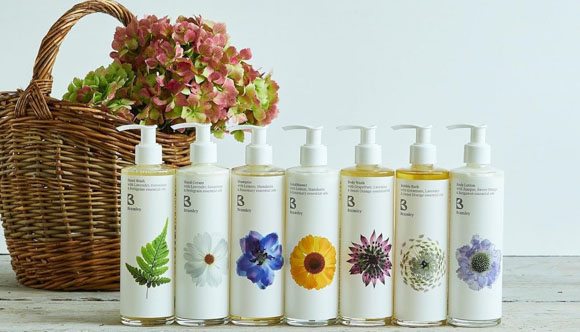 Wherever we can, we choose local, because one of the best ways we can cut our carbon footprint is by reducing transportation of the products we need. We're also keen to support local, independent businesses that, in turn, invest in their communities and boost the surrounding economy.
In Bankside, we stock our pantries with items from Borough Market and have our coffee roasted at the Gentleman Baristas, just two streets away. In Manchester, we get our brews from locals Ancoats Coffee and Bohea Tea. In Glasgow, we get them from Thomsons.
We work with suppliers that are sustainably minded and eco-friendly. In our English properties. Bramley provides refillable, full sized products for our apartments, using the most natural ingredients available, and bottles made of sugar cane instead of plastic. You'll find Bramley's biodegradable bamboo toothbrushes at Native Manchester and we use cruelty-free, toxin-free Innuscience cleaning products to care for your health, reduce pollution and stay eco-friendly.
Our apartments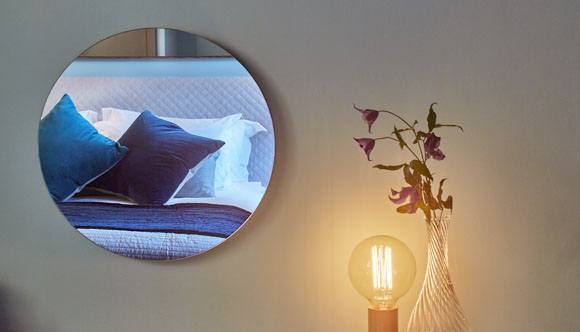 We've found some really innovative ways to boost the sustainability of our apartments, and we're always excited to trial new ideas. Like using Mitre Eco filling in our pillows, made from recycled plastic bottles, and recycled carpets with underlay made from old plastic.
We use biodegradable Nespresso capsules in Native Manchester – we're rolling them out across all our aparthotels – and we also use energy A-rated appliances in all our new builds, reducing the pressure we put on the environment by cutting energy consumption.
We're all about reducing our carbon footprint, as well as encouraging our guests to do so. It's our mission to get people to love our neighbourhoods as much as we do, so we tell them about all the big sights and hidden gems within walking distance, getting them to reduce their carbon footprint by travelling on foot.
Our people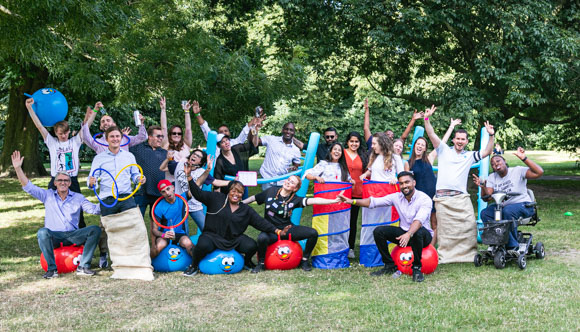 As for the heart and soul of Native, it's all in our people. Our colleagues' health and wellbeing is where it all begins.
That's why we work with Hospitality Action, which offers mental health support to people who work in the hospitality industry. We also have a brilliant Cycle Scheme to get everyone biking to work, and there's plenty more to come. After all, we're worth it.
Find out more about Native and what makes us different.