Cocktails and gins with Japanese flair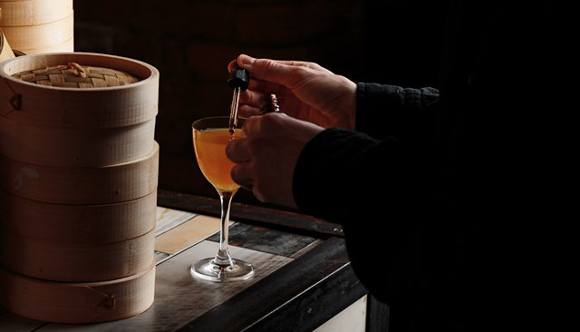 Inspired by Manchester's proud history in the cotton trade, Cottonopolis offers such a stunning menu of Japanese cocktails, beers, sakes and teas that you'll simply have to come back to sample them all.
Must try: Drunken Life, Dreamy Death – an intoxicating mix of gin, bergamot and lemon verbena.
Ale, ale and more ale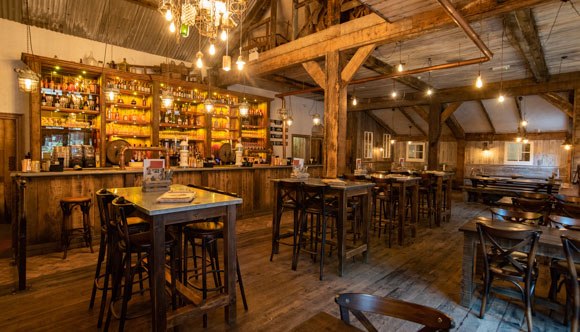 Whether you're a total novice or a proud Real Ale champion, you're bound to find something in the Oast House's Ale Inventory that'll surprise you. There's everything from IPA and lager to Trappist and dark varieties, and their Ale Masterclasses are legendary.
Must try: Brodie's Prime Porter – a rich, dark brew with notes of dark chocolate and treacle.
Big Bavarian biers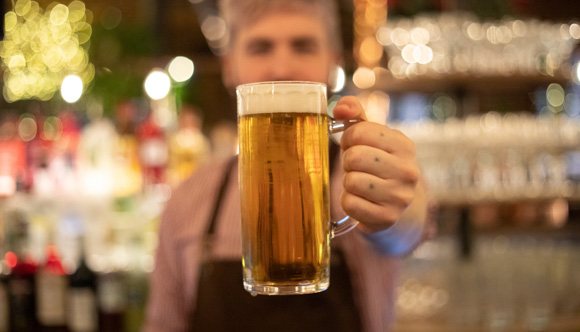 If you're looking for a place that takes its beer seriously, you've found it. At Albert's Schloss, the team makes a weekly 1,500 mile round trip to the Urquell brewery in Prague to fill their tanks with the good stuff before serving it in Manchester's very own Bier Palace.
Must try: The Manchester Rein – brewed right here in the city to Bavarian standards, using Munich malts.
Whimsical cocktails and bold beers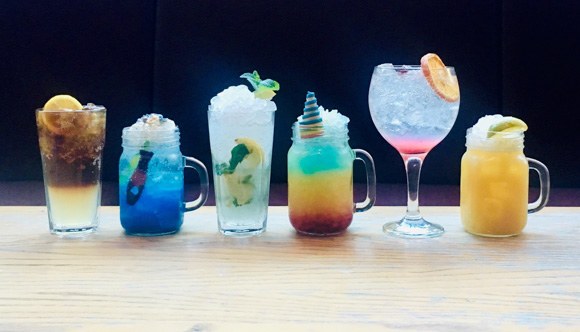 Fresh, young and quirky, The Font is fast becoming a Mancunian favourite. If you like your cocktails tooth-teasingly sweet, with rainbow ice and a unicorn horn, you've found your tribe. If you don't, you'll still find plenty to love on the beer menu.
Must try: The Unicorn Juice – a fruity frolic of bubble gum, rainbows and glitter.
Beer where it's brewed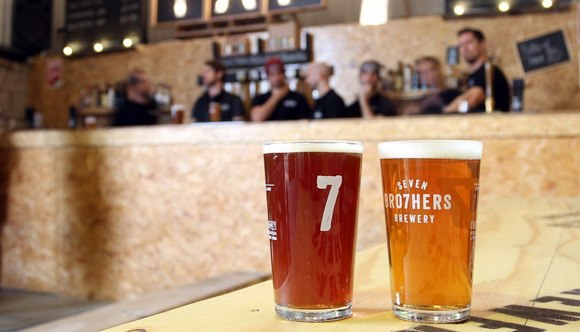 Most people find themselves at Seven Brothers for the first time while they're waiting for a table at Rudy's Pizza, but it's well worth a visit in its own right. A family brewery through and through, here's where you'll find some of the best beers in town.
Must try: The Honeycomb Pale Ale, with its subtle hints of honey and proud Manchester heritage.
Experimental mixology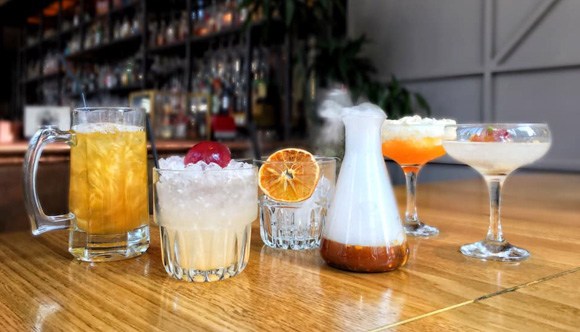 Whether it's served in a hip flask, copper kettle or tea cup, the cocktails at The Alchemist are something to behold. With innovative mixes, ingredients you've never heard of (yet) and spectacular presentation, you'll be Instagramming every round.
Must try: The Caviar One, simply for the joy of making your own rhubarb caviar to add to rhubarb gin and prosecco.
Beer and wine with Mancunian soul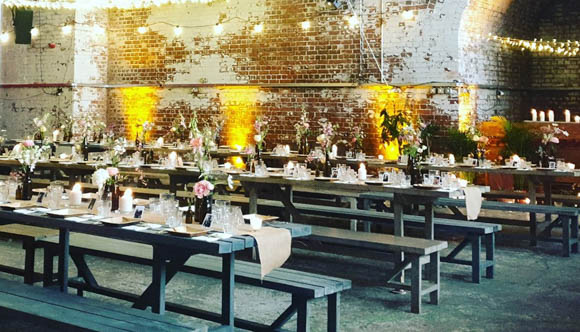 Under the railway arches behind Piccadilly train station is Fairfield Social Club, home to the city's newest food market, cider festivals, vegan delicacies and a fine list of wines, beers and cocktails to sample.
Must try: Anything from the new line of boozy sodas from local pop producer Steep Soda – we love the Tropical Crush, which is exclusive to Fairfield Social Club.
Booze with a side of live music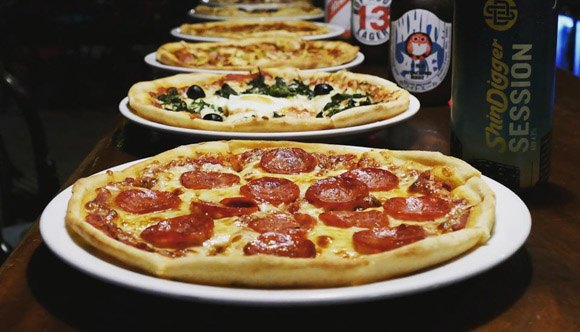 One of the Northern Quarter's top gig spots is also one of its best bars. Matt & Phred's has the feel of a real neighbourhood joint – albeit one that Jamie Cullum and Adele have played at. The bar is well stocked with classic cocktails, fine wines, beers and spirits – don't miss the carefully selected bourbons that go brilliantly with the bar's own wood-fired pizzas.
Must try: The happy hour deal – buy two alcoholic drinks and get a free pizza. A whole pizza. For free. Seriously.
Top-notch tequila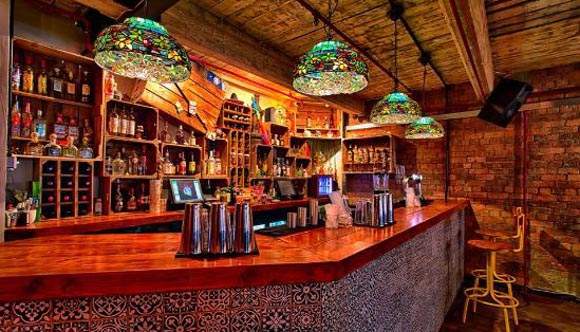 Take a detour from the Northern Quarter via Mexico City. At El Capo you'll find terrific tapas, as well as South American-inspired cocktails, cervezas, wines and spirits, as well as one of the largest collections of tequila in the whole city.
Must try: Lady Marmalade, with its moreish mix of gin, peach liqueur and marmalade.
Bold Mexican blends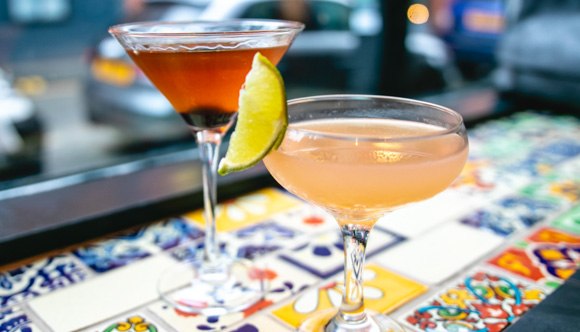 Mexico meets Vegas at Luck Lust Liquor & Burn, where you'll find a huge range of bottled and canned craft beers and a cocktail menu packed with bold fresh fruit flavours. There's also a killer happy hour, with £5 margaritas and £2 tequila shots – it's not to be missed.
Must try: The paletas – Mexican ice lollies made with fresh fruit, doused in sparkling prosecco.
Fresh new flavours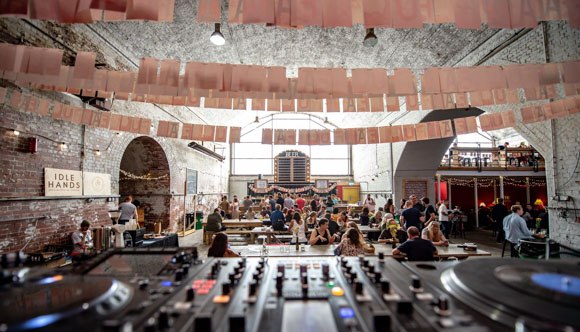 Tucked away under the railway arches behind Piccadilly train station, GRUB is Manchester's favourite street food festival. On Fridays and Saturdays there's an incredible array of cuisine, but don't miss the bar scene while you're there. They have great selection of craft beers and ales, wines and cocktails, many of which you won't have come across before.
Must try: Marble Mango – a local Kölsch-style brew by Marble Beers, packed full of juicy mango pulp.
Book a holiday apartment in Manchester and plan your next bar tour of the city.