Whether you're celebrating like a royal with bunting and platinum puddings or scandalously dancing into the early hours with all queens. Here's a quick round-up of our favourite royal or scandalous things to do in our Native cities over this Jubilee weekend.
MANCHESTER
---
Royal: Platinum Jubilee at East Lancashire Railway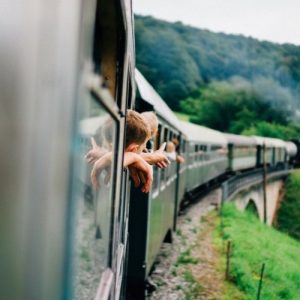 The East Lancashire Railway is showcasing the best of British. Browse the vintage market and climb abroad the heritage steam to train, travelling along the East Lancashire Railway. The trip includes vintage entertainment and spitfires flying overhead.
Date: 03- 05 June
Time: 10:00 – 16:00
Scandalous: Scandalous Affairs At Ducie Street Warehouse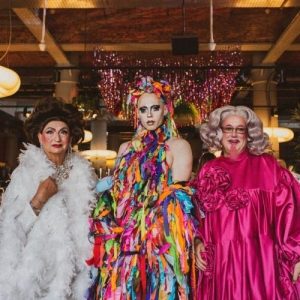 From something a bit more scandalous, our very own Ducie Street Warehouse are hosting a weekend of Scandalous Affairs. Let your heir down and spend four nights getting royally… pardon the French. From Drags to DJs, they'll be celebrating the Queens of the North this Jubilee weekend in scandalous style.
01/06: Reform Radio Takeover
02/06: Queens of The North DJ Affair
03/06: A Right Old Royal Knees Up & Good Afternoon DJ Collective
04/06: Scandalous Brunch Affair & DJ MeMe Gold Text Request Line
05/06: Recharge & Reset Brunch & Soul Twins DJ Set
LONDON
Royal: PoochPortraits & Picnics In Native Hyde Park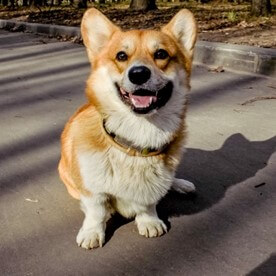 Get your little posh pooches portrait ready! Native Hyde Park have partnered with E5 Dog Photography to shoot fine art portraits of your furry friends with Jubilee inspired props including crowns and capes. Afterwards trot over with your posh pooch for a classic British picnic in Hyde park.
Date: 01 June
Time: 18:30pm – 19:30pm
Ticket.
Royal: North Audley Street Party Mayfair

Post by @mayfair_ldn
Eat like a royal. Every day over the Platinum Jubilee bank holiday, this once in a lifetime street party will flow from Grosvenor Square all the way to Oxford Street. The 200ft banqueting table will be ladened with wildflowers, diners will be to sample jubilee themed food and drink from some of London's hottest dining spots.
Date:  02-05 June
Time: 12:00 – 19:00
Free event
Scandalous: Jubilee Silent Disco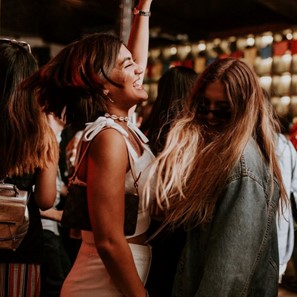 Dance like no1's watching. Head over to the Hope & Anchor for their silent disco, featuring heavy beats & disco music straight to your headphones. Dance the night away into the early hours creating
Date:  02June
Time: 18:00 – 22:00
Ticket.
EDINBURGH
---
Royal: Platinum Jubilee Display In Princes Street Gardens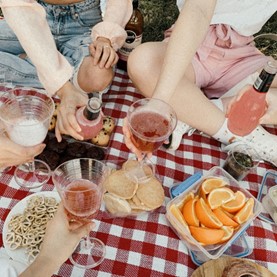 Centred on a perfect picnic spot in West Princes Street Gardens, you'll be able to watch the live stream of her Majesty's Jubilee Celebrations on large screens over the bank holiday weekend. Showing from Raise your glass and make a toast
Date: 02 – 05 June
Time: 11:00 – 21:00
Scandalous: Drinks On The Cold Town House Roof Terrace 

Post by @coldtownhouse
If that's not your thing then head to Cold Town House in Grassmarket and grab a spot on their rooftop terrace –  but be quick! Spend your Jubilee weekend soaking in the best view of Edinburgh castle & enjoying maybe one too many craft beers or cocktails. The Cold Town House roof terrace is the crown jewel of Edinburgh.
GLASGOW
---
Royal: Jubilee Afternoon Tea at The Team Rooms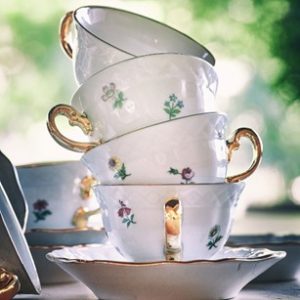 Did you know the Queen has afternoon tea every day? Spend an afternoon like the Queen herself at Butterfly & The Pig's Afternoon Tea. All their bread and sweet treats are freshly made, and let's not started with the scones! With a crisp glass of prosecco on the side, even the Queen herself would approve of this Afternoon Tea.
Scandalous: An Evening With The Queens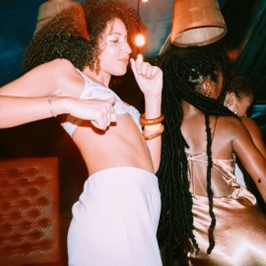 A Jubilee weekend fit for a 'Queen'! Spend an evening of stellar drag performances hosted by the Queens of Scotland, at Embargo. Expect laughs, flowing drinks and funds being raised for the Scottish Trans Alliance.
Date: 05 June
Time: 17:00 -21:00
Hosted by Slutdrop Sally & Skinnie Minnie