Once we'd worked up an appetite, we headed straight to one of Chessie's top local eateries (and one of our own neighbourhood heroes), Tibits, just a seven minute stroll from Native Bankside. Here we treated ourselves to a lunch of delicious veggie treats and Chessie was happy to answer lots of questions about keeping fit, well and happy in the heart of town.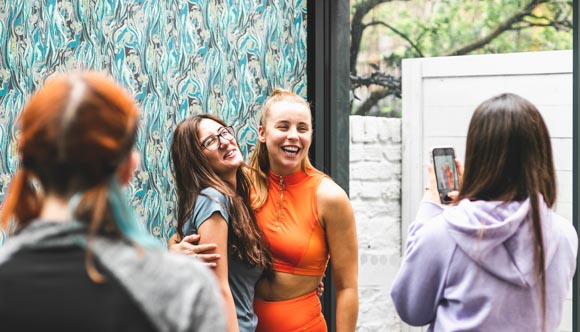 "If I wake up in the morning and I really just want to get out and run," she said, "I'll do exactly that. You can literally just put on your running shoes and just go and explore. That's my favourite way to exercise when I'm travelling. I think that's how you find the real gems in London."
To finish up, Chessie took us back to her Native Bankside apartment and showed us how to make the most of the spacious, comfy rooms with some chilled out yoga, deep stretches and mindfulness. There's also our lovely fitness suite on the fifth floor, if you fancy a change of scenery while you work up a sweat.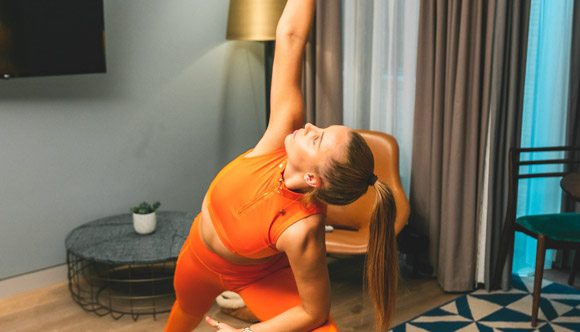 "If I've been travelling and if I've had a long day," Chessie said, "I love waking up my body with a flow. Sometimes I do [yoga] just before bed, to stretch out the day. I just take some time to give some love to my body – and then it'll love me back."
Watch the full video on how Chessie King stays healthy and active while travelling below.
Book your Bankside stay.